What is Leruli?
Leruli.com is a convenient and free online web-service which offers real-time state-of-the-art structure and property predictions for arbitrary molecules. It can also be embedded and queried within home-grown code via API, and predicted results indicate scientific methods and references used. Results can easily be downloaded or shared online with collaborators and friends. Active developers and creators are also encouraged to contribute via Leruli.com in order to make their open-sourced models more widely accessible. Please get in touch by e-mail info@leruli.com or on Twitter @leruli_com.
---
Why Leruli?
The digital transformation applies to nearly all societal domains including the chemical sciences. Maintaining Leruli.com, we hope to contribute to the democratization of science by serving a global community interested in chemical and materials questions.
---
How does it work?
We rely on bleeding edge research insights and latest open-source developments in computational physics, materials, biology and chemistry. More specifically, we combine a first principles based view on matter with efficient approximations, modern machine learning and cloud-computing to deliver reliable and accurate predictions in real-time.
---
Team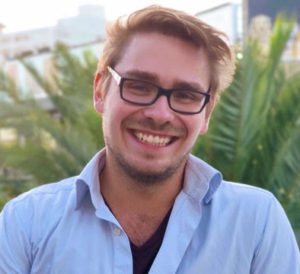 Dominik Lemm
Dominik is a PhD student at the University of Vienna in the Faculty of Physics working on quantum chemistry and machine learning. After studying biochemistry at the University of Bayreuth he briefly worked with Gianni de Fabritiis at the Universitat Pompeu Fabra Barcelona and at the Institute of Pure and Applied Mathematics, UCLA, California.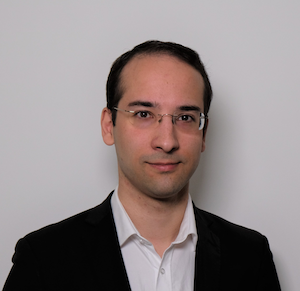 Dr. Guido Falk von Rudorff
As of 2020, Guido is a postdoctoral associate at the Faculty of Physics at the University of Vienna, Austria. Prior to that he was a postdoctoral associate with Anatole at the University of Basel. He was awarded a PhD working with Jochen Blumberger at the UCL, London, UK, after having studied physics for an undergraduate degree at the Free University Berlin, Germany.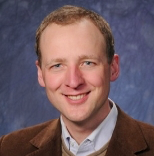 Prof. Anatole von Lilienfeld
Currently professor of computational materials discovery at the Faculty of Physics at the University of Vienna, Anatole is the incoming inaugural Clark Chair of Advanced Materials at the University of Toronto and Vector Institute. From 2013-2020, Anatole held various professorial positions at the University of Basel and the Free University of Brussels. Prior to that, he was a member of scientific staff at the Argonne National Laboratory's Leadership Computing Facility, Illinois. In spring 2011, he chaired the 3 months program, "Navigating Chemical Compound Space for Materials and Bio Design", at the Institute for Pure and Applied Mathematics, UCLA, California. From 2007 to 2010, he was a Distinguished Harry S. Truman Fellow at Sandia National Laboratories, New Mexico. Anatole carried out postdoctoral research with Dennis Andrienko at the Max-Planck Institute for Polymer Research (2007) and with Mark Tuckerman at New York University (2006). Working under the supervision of Ursula Röthlisberger, he received a PhD in computational chemistry from EPF Lausanne in 2005. He performed his diploma thesis work with Martin Quack at ETH Zurich and with Nick Handy at the University of Cambridge (UK).